The COVID-19 pandemic has clearly impacted all healthcare stakeholders, including payers, providers, members, and suppliers. But what is the magnitude of the impact? This session offers a perspective on the COVID-19 disruption through the lens of the COVID-19 Healthcare Coalition as this group continues to navigate the complexities and challenges of addressing key healthcare needs throughout the pandemic. Cotiviti offers benchmark data that quantifies the impact on payers, including overall trends, volume levels and predictions, regional and line of business benchmarks, and FWA indicators.
Key Takeaways:
How to access publicly available data that will inform recovery strategies
How your plan's experience compares with Cotiviti's benchmark data
How to prepare for the remainder of 2020 amid unpredictability
Presenters: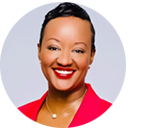 Rachael Jones, SVP, Performance Analytics and Quality, Cotiviti, Inc.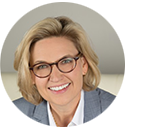 Nicole Neumarker, SVP, Research and Development, Cotiviti, Inc.